Carderock Springs is a neighborhood on the National Register of Historic Places as a prime example of Mid-Century Modern/Situated Modernism Architecture where houses complement and blend in with the natural landscape.  We have covenants which govern your property.  If you are modifying the exterior of your home, you will need to obtain approval from the Architectural Review Committee, which has ARC Design Guidelines.   If you are thinking of removing a tree, please consult the Tree Removal Guidelines.
---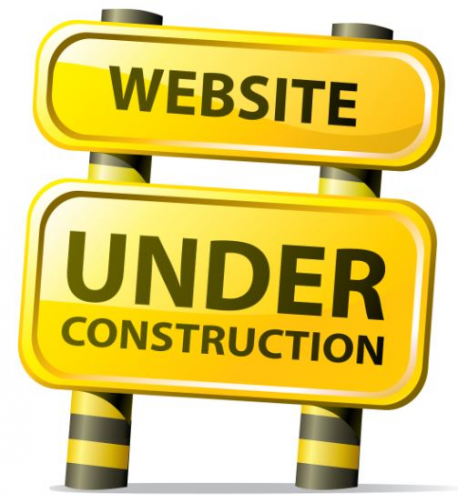 Pardon our dust while this website is under construction to be mobile-friendly and to re-organize content with an emphasis on our beloved Mid-Century Modern neighborhood community. 
---
The Carderock Springs Citizens' Association, the neighborhood group in Bethesda, Maryland, is NOT the Carderock Swim & Tennis Club (clubhouse, pools, tennis courts).  Membership in one does not include membership in the other.
---

(to be moved)
CSCA Traffic Safety Committee Update:
August 2017 update:  The "Fenway Road Safety Survey #2: Trial Islands" results are linked below.  In summary, 62.78% of the survey respondents are in favor of the trial islands, and 37.22% of the survey respondents are opposed.  Because the majority of the respondents are in favor, the CSCA Board voted to endorse the trial islands.
Click here for the Survey #2 results 
Here are two concept plans of the DOT's trial islands:
"Fenway Road Safety Survey #1" RESULTS AVAILABLE - April 2017:
Thanks to the hard work of Stephanie Land, the CSCA Data Manager, we have processed the results of the "Fenway Road Safety Survey" which was conducted in February and posted them below.  We are pleased that 233 responses were received, out of a total of approximately 550 households in the CSCA database, which represents a very strong response.  Thanks to all residents who completed this survey which provides a much more complete picture of the sentiments in the neighborhood regarding traffic calming than we have ever had.
There are three separate documents summarizing these results.
The Board reviewed the results of the Survey Monkey Global Results and Report 1 – Fenway Impacted Respondents at its March meeting and had the following initial reactions. We did not receive Report 2- Detailed Fenway Resident Responses until the week of April 2, so have not as a Board arrived at any final recommendations.  The preliminary reaction of the Board to the results of the first two reports are:
It is clear that no matter how the survey responses are viewed, a clear majority of respondents feel that there is a safety issue on Fenway Road for pedestrians, bikers and/or drivers.
In addition, a clear majority of respondents feel that the Montgomery County DOT or the Police should install one or more of islands, pavement markings or speed cameras.
Of the three available traffic calming measures, speed cameras appears to be the most favored, with clear majorities of all respondents supporting.
Fenway Road residents had a clear dislike of pavement markings, and no other group appeared to support these with clear majority; accordingly, the Board is not inclined to pursue pavement markings as an option.
Traffic islands appeared to represent the most divergent of the options in terms of support or lack thereof, with higher levels of strong agreement and strong disagreement.
If islands are a chosen option, clear majorities support installing temporary "trial" islands first, followed by a second survey to determine whether there is support for the permanent islands.
Latest information from the MC Police as of April, 2017:  The MC Police concluded that Fenway Road does not qualify for speed cameras.  But, they are working on a NEW traffic calming option called electronic speed boards.  For info on the boards, please click on #1a below.
Our CSCA Traffic Safety Committee has linked the following resources for your convenience:
Note:  The DOT presentation from October 17th listed above was presented by Emil Wolanin, the Deputy Directory of the DOT and Kyle Liang of the DOT.
The Traffic Safety Committee (Julie Weber, Karen Roman, Bill Moore, and Bill Draper)
---

You may qualify for a tax credit by applying to the Maryland Historical Trust because Carderock Springs is a designated historic community!
---

You can pay Annual Dues online with Paypal!
2018 Annual Dues for the Citizens Association: $51.80/family via Paypal:
Pay my Citizen Association dues to cscatreas @ gmail .com by clicking on Paypal's  Buy Now button below
You can also pay for  Annual Dues ($50/family) by making your check payable to Carderock Springs Citizens Association and mailing it to Box 237, Cabin John MD 20818.
---
2017 HOUSE and GARDEN TOUR  .
See the creative ways your neighbors have modified their homes and the benefits of the Architectural Review Committee.
---
Stormwater presentation by U of Maryland's Amanda Rockler.  Carderock-specific information starts on page 30 of this useful 87 page pdf file from her November 2014 discussion of our watershed.  Practical solutions include rain gardens, rain barrels, etc.
---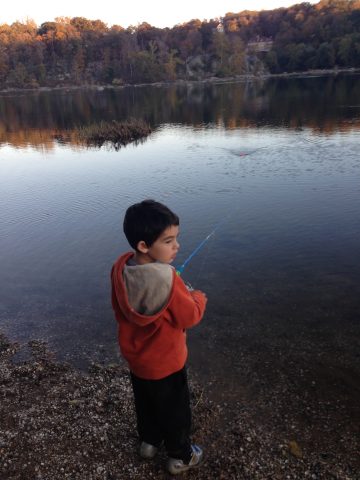 Carderock Neighbors have Campouts nearby in MD and VA!
Carderock has Campouts usually twice a year!  Families in Carderock join together for an overnight Campout in a local beautiful wooded campsite either along the Potomac River just two miles from our neighborhood or other nearby gem. Campfire, tenting, fishing, and a hike awaits you. Roast hot dogs and marshmallows with old and new friends.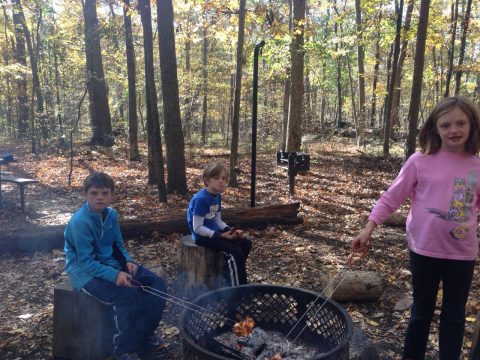 New to the neighborhood? Come and get to know your neighbors! Would you like to learn something about camping? Experienced and new campers are welcome. Soccer games that day? Late afternoon arrival is fine. Campouts are free to Carderock Springs residents and are sponsored by the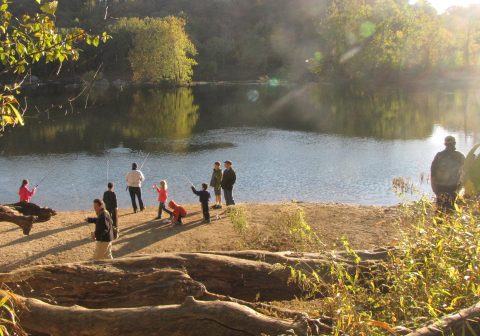 Carderock Springs Citizens Association. Many thanks to Carderock resident Eric Nothman for organizing periodic campouts!  
Questions? Contact ericnothman@gmail.com

We are a vibrant community where residents actually know each other, which can be unusual in transient DC.  Social events are held periodically at the Clubhouse of the swim & tennis club.  View photos from the Feb 2013 Community Potluck to Welcome Newcomers, where children made valentines while adult newcomers enjoyed meeting residents and other newcomers.  Many thanks to all, including Welcome Chairperson Mary Lou Shannon, CSCA Event Planners Joe and Olga Tobin, CSCA President Phil Rider, photographer Amy Moore, and resident Francesco Marra who ensured we had wine from his Rockville restaurant Oro Pomodoro!
In Fall 2012, Carderock enjoyed its 50th Anniversary with a celebration at the Club which included a video and slide show of the early Carderock days of 1962, a live Skype session with developer Edmund Bennett to thank him, live music with Carderock's local band HusBand, plus tasty food.  Bennett's son Bruce reviewed his father's vision:  homes that are of instead of on the land, streets and lots which flow with the topography instead of forced into a checkerboard pattern, buried utility lines instead of unsightly poles, plus Situated Modernism homes with simple lines and plenty of natural light.  Citizen Association President Phil Rider spoke in a heartfelt way what we all feel:  when arriving home to Carderock, we enter not only a peaceful wooded sanctuary but also a community that accepts and thrives upon our diversity.
One of the many messages from the community summed up the 50th Anniversary celebration:
"That was a wonderful party last night with great spirit.  I was still smiling when we walked home.  The Skype, new pavilion, people, food, music, and details like our name and address tags, all made it special.  Thanks to everyone who worked so hard and made it look classy, seamless, and easy."
---