Welcome to Carderock Springs
Carderock Springs is a Bethesda, Maryland neighborhood on the National Register of Historic Places, as a prime example of Mid-Century Modern/Situated Modernism Architecture — a style where modern houses complement and blend in with the natural landscape. Opened in 1962, it's long been featured in consumer and professional publications as an excellent example of both modern design and environmental stewardship. 
If you're modifying the exterior of your home, you'll need approval from the Architectural Review Committee, which has ARC Design Guidelines. Covenants govern all properties. Because the natural environment is so integral to the neighborhood's appeal, we also have Tree Removal Guidelines.
---
The Carderock Springs Citizens Association
The Carderock Springs Citizens' Association (CSCA) is a membership group representing the civic interests of homeowners, supported by member dues. Activities include enforcing our covenants, supporting upkeep of common areas, hosting community discussions of issues, and supporting social events. We publish a neighborhood directory, a periodic newsletter, and this website.  The Board of Directors meets monthly, with semi-annual meetings to discuss community-wide ongoing issues and projects.  Annual dues are $50 per family. 
Note: The CSCA is not the Carderock Swim & Tennis Club — the clubhouse, pools, tennis courts, and surrounding facilities. Membership in CSCA doesn't include membership in the club. Visit the Swim & Tennis Club website. 
---
Carderock's Got Talent! 
Feb. 9, 2019, 6:45 pm at the Clubhouse
Join us at the Clubhouse for a night of music, performance, crafts, creative baked goods, cocktails, and ... who knows what else? 
Want to perform? Sign up for Auditions Sunday, January 13 (3 - 5 pm) and Monday, January 14 (7 - 9 pm).
See the talent show flyer for info and contacts.
---

Improve your home, get a tax credit
Improving your home? Because Carderock Springs is designated a historic community, you may qualify for a tax credit through the Maryland Historical Trust.  Get more information on the tax credit. 
---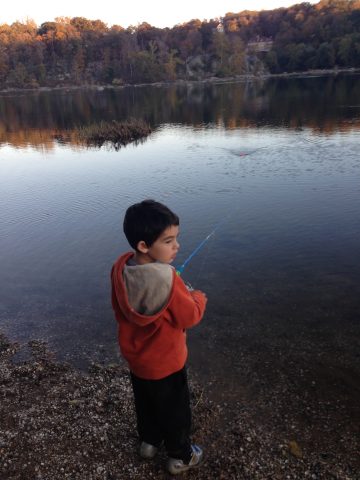 Carderock Campouts 
Carderock hosts family campouts in nearby Maryland and Virginia parks, usually twice a year. 
Carderock families join together for an overnight campout along the Potomac River just 2 miles from our neighborhood, or at another nearby park. Join us for a campfire, tenting, fishing, and a hike. Roast hot dogs and marshmallows with old and new friends.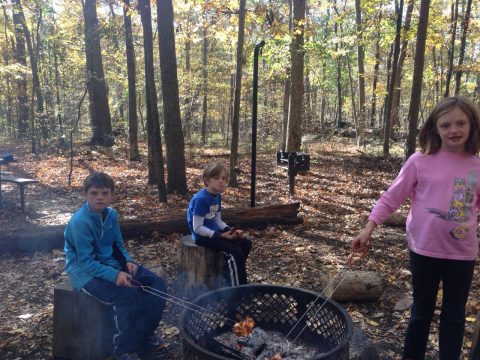 New to the neighborhood? Come and get to know your neighbors! Want to learn about camping? New and experienced campers are welcome. Busy during the day? Late afternoon arrival is fine.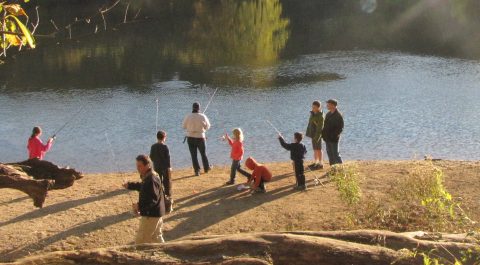 Sponsored by the Carderock Springs Citizens Association, campouts are free to Carderock residents. Many thanks to Carderock resident Eric Nothman for organizing the events. Questions?  Contact ericnothman@gmail.com

Visit us on Facebook!
Pay Annual Dues online with Paypal
2018 Annual Dues for the Citizens Association: $51.80/family.  Use the "Buy Now" button below to pay via PayPal.
You can also pay Annual Dues ($50/family) by check, payable to Carderock Springs Citizens Association. Mail it to Box 237, Cabin John MD 20818. Questions? Email cscatreas @ gmail .com.
Carderock Snapshot
We're a vibrant community located in Bethesda, Maryland, with distinctive modern architecture, a mature green landscape, and a community spirit where residents know each other, support our great local schools, and connect with each other at a variety of social activities. Summers are always active at our Clubhouse and Swim & Tennis Club.
Developer Edmund Bennett brought his vision of a modern suburban community to Carderock Springs, which opened in 1962. Residents today are stewards of that vision.