Model Names and Floor Plans
There are 9 models of homes in Carderock:
Atrium, Glenmore, Overlook, Woodside, Clubview, Parkridge, Valleyview, Hillcrest and Pineview.
The natural slope of the land dictated which model would be built on each half-acre lot.  The houses therefore complement and blend in with the natural landscape, which is a design characteristic of Situated Modernism.
The original floor plans are for the Pineview, Clubview, Glenmore, Overlook and Hillcrest models.
Due to covenants, exterior modifications of Carderock homes requires approval by the Architectural Review Committee to maintain the community's architectural integrity and to preserve the community's scenic and natural beauty.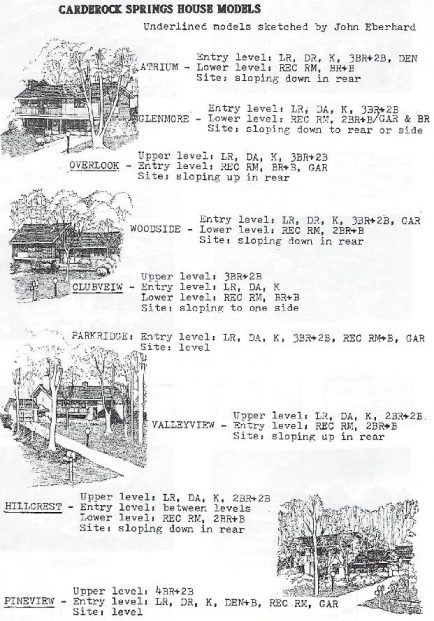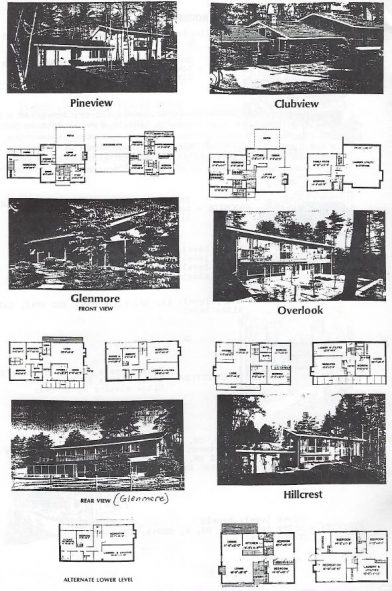 Download a pdf of models and floor plans.