Committees and Liaison Representatives
Tree Removal:  Carderock Springs values  the tree canopy in our neighborhood and the covenants in our community require permission from the Carderock Springs Citizens Association to remove healthy hardwood trees over 12 inches in diameter. Permission will be granted if the homeowner consults with a licensed arborist and the Carderock tree removal guidelines are observed. The CSCA will provide homeowners who obtain permission to remove trees with a sign to post on their property to inform the community that the tree removal has been approved.
No permission is required to remove softwoods (such as pines), diseased trees, or trees damaged in storms.
Architectural Review Committee:  If you are considering an addition or exterior modification of your home, submit your plans for review by the 20th of the month to the ARC Chair Scott Wilets scott@wiletsarchitecture.com. The plans will be discussed the first Wednesday of the following month at the monthly ARC meeting, which is open for any and every community member to attend. The following are members of the Carderock Architectural Review Committee. They are not only professionals but also volunteers:
Doug Soe-Lin
Scott Wilets
Katherine Stifel
Club Liaison:  Larry Ondrejko, CarderockClub@verizon.net 
Environmental Committee:  Diane Karlik, Chair.  CSCAenv@gmail.com
Events Committee:  Craig Stoltz, Chair. stoltzc@gmail.com
Membership Database Manager:  Stephanie Land, CSCAmembership@gmail.com
Newsletter Editor:  Margie Orrick, CSCAnewsletter@gmail.com 
Website Committee, Chair:  Margie Orrick, CSCAwebmaster@gmail.com
Welcoming Committee:  Leanne Long Chair.  leanne.long@mac.com
Note that the Carderock Springs Citizens' Association (this site) is not the Swim and Tennis Club!  Each of these two groups has annual dues, a separate Board of Directors, separate newsletters, and various activities.  Membership in one group does not include membership in the other group.
Citizens' Association: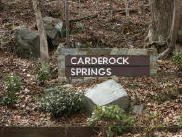 The Carderock Springs Citizens' Association (CSCA) is a neighborhood association for the Carderock Springs community.